Floral Bouquet Cushion with AUTUMN FLORAL BOUQUET print, available in several sizes including square and rectangle. 
Featuring my hand drawn logo, "Autumn Floral Bouquet" is a repeat pattern that features a bouquet of autumn flowers. A classic floral cushion design that reflects nature and its hues.
A strategically placed accent can bring the whole room to life, and this pillow with Autumn Floral Bouquet textile design is just what you need to do that. Using a simple colour palette of green, yellow and pink florals, this design will add a bit of nature into your room. Whether it be a living room, dining room or bedroom, an accent like a cushion an transform the look of a room. What's more, the soft, machine-washable case with the shape-retaining insert is a joy to have long afternoon naps on while looking stylish.
The "Autumn Floral Bouquet" surface pattern was designed by creating a series, or collection of drawings using Autumn florals and leaves as inspiration. Using these hand drawn floral and autumn elements, I then added them into Illustrator and created six patterns from these objects. After then creating a colour palette to match the theme, the drawings were then coloured and assembled in Illustrator. 
This pillow/cushion is printed in USA or Europe depending on stock availability at the time. Orders to Australian states and International countries are welcome and postage is reasonable and speedy. 
--------------------------------------------
PRODUCT DETAILS
• 100% polyester case and insert
• Hidden zipper
• Machine-washable case
• Shape-retaining polyester insert included (handwash only)
• Floral Cushion with AUTUMN FLORAL BOUQUET print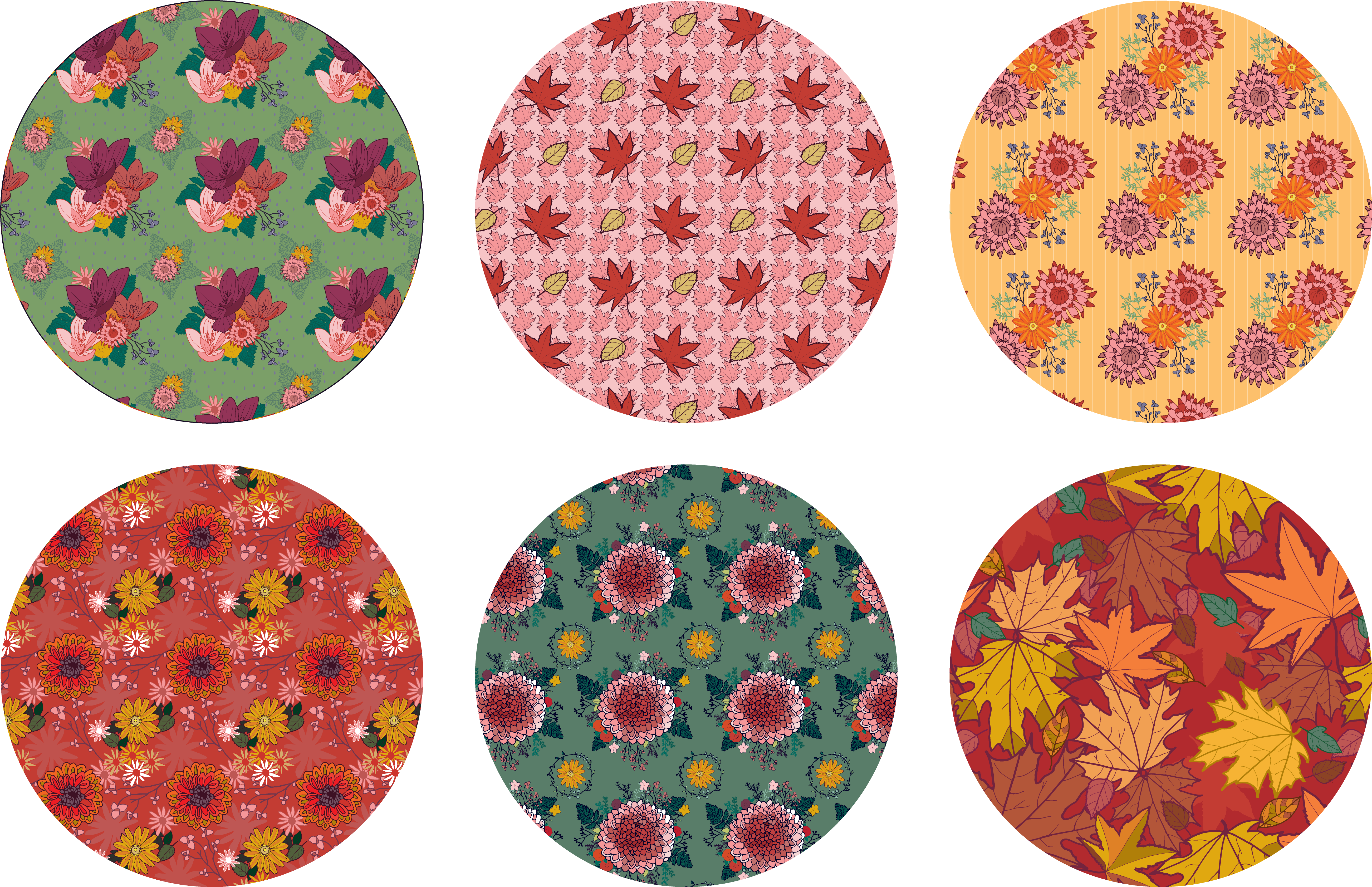 Please note: All of these pattern designs are created by SV Pattern Designs and remain the property of the creator. It is prohibited to copy or use these designs without permission. All orders are created on demand.